Exterior Masonry Services in Albuquerque, NM
Lujan construction specializes in hardscaping and all types of masonry work. We are dedicated to provide the highest quality on every job. With a tightly organized and fully trained and highly experienced crew, we strive to complete every project in a timely manner. Our mission is to offer a unique and reliable services whether you need a retaining wall, brick repair, brick restoration or a chimney rebuild we can handle it all.
Our services include:
---
Arbors, Pergolas, Cabanas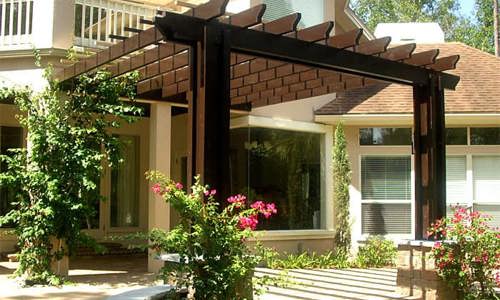 Would you like a little shade in your backyard area? An arbor or pergola can create a wonderful living area that stays cool and breezy, while still letting in plenty of light and fresh air. (And with the right landscaping touch, it can become a natural "green" arbor.)
On the other hand, maybe you'd like an outdoor living area that you can use any time, regardless of the weather. If so, a cabaña may be right for you.
Decks, Patios & Hardscapes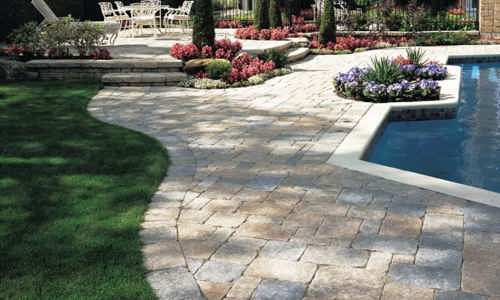 A new deck or patio can add a wonderful space for family gatherings, or for gaining access to a beautiful view. If you already have a deck, but you're just not happy with it, we'll be happy to design an alternative.
Fireplaces & Firepits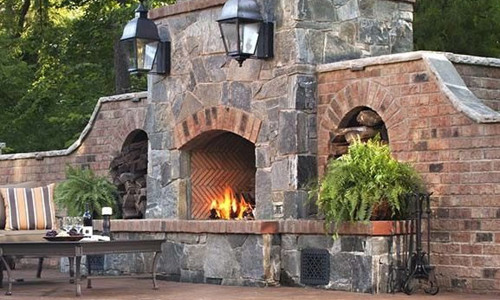 An outdoor fireplace or firepit can be a great addition to an outdoor living space. It can be a focal point to formalize your outdoor living room. And everyone knows that gathering around the campfire is a great way to entertain and interact with friends and family.
There are limitless possibilities for firepit and fireplace designs and materials, so take a look at some of these examples for some ideas. Whatever you can envision, we can build.
Kitchens & Grills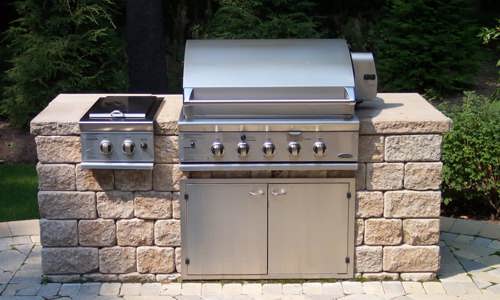 Nothing completes your outdoor area like the ability to cook without running in and out of the house all the time. We suggest you devote an area of your new outdoor living space to culinary endeavors, based on the number of people you plan to entertain.
Paver Decks & Driveways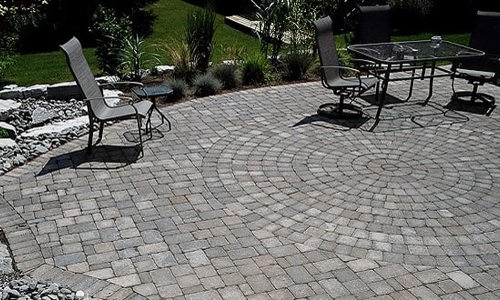 When the entryway to your home is artfully designed and properly installed, it can improve your attitude the minute you come home. Wouldn't that be a nice treat to enjoy for the rest of your life?
Retaining Walls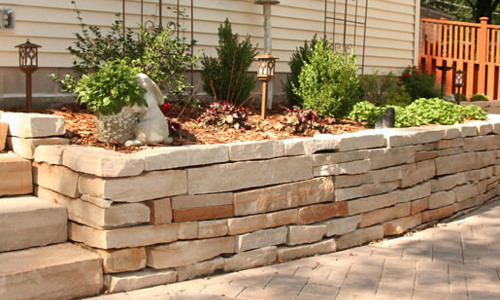 Sometimes, all it takes to "style-up" a place is a simple, properly executed retaining wall. Usually designed as part of an overall landscape project, a retaining wall can be made out of just about any material you like.
Walkways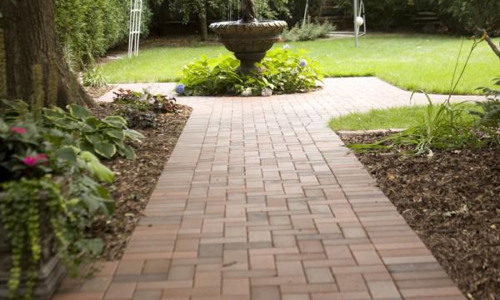 If you want to "feel good" about your home every day for the rest of your life, then you might consider updating the entryway to your home. Most people use their entryway at least twice a day.
Of course, not all walkways have to lead to your front door. We can beautify any area where you're trying to get "from point A to point B." Just take a look at some of these examples.
Contact us today for more information.